BoardSource
BoardSource is dedicated to building expert nonprofit boards and inspiring board service. It has a library of materials on nonprofit governance.

http://www.boardsource.org/Knowledge.asp
California Association for Nonprofits
Resources for nonprofit governance including management best practices.

http://calnonprofits.org/
Center for Nonprofit Management
Membership organization that has an extensive library of resources and tools.

http://www.cnmsocal.org/library.html
Center for Plain Language
A nonprofit membership organization promoting the use of plain language in the public and private sectors.

http://www.centerforplainlanguage.org
CompasPoint
Services and resources for nonprofit management. Online animated video learning tool to learn about board service.

http://www.compasspoint.org/boardbasics
Conscious Governance
The Knowledge Center portion of this site has useful Q&A discussions and videos on many governance topics.

http://www.conscious-governance.com/
Foundation Center
Resources include nonprofit literature blog.

http://literature.foundationcenter.org/
Governance Matters
Website dedicated to enhancing board development and leadership in New York State. Resource section includes a forum for asking experts governance questions.

http://www.governancematters.org/index.cfm?organization_id=56&section_id=749&page_id=3001
National Council of Nonprofits
Extensive resource for all areas of board development and governance.

http://www.councilofnonprofits.org/resources/resources-topic/boards-governance
Nonprofit and Philanthropy Good Practice
Hands-on tips, articles and profiled links pertaining to accepted and innovative nonprofit practice.

http://www.npgoodpractice.org/category/Governance
Plain Language Action & Information Network
Promotes plain language for all government-wide communications. A group of volunteers working to improve communications from the federal government to the public.

http://www.plainlanguage.gov
Plain Language Association International
Provides plain-language articles, tutorials, links, news, professional support and e-mail discussion group.

http://www.plainlanguagenetwork.org
Society for Nonprofit Organizations
List of links for various nonprofit board development interests.

http://www.snpo.org/resources/links2.php?lid=1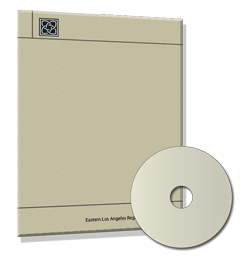 Click for publication resources