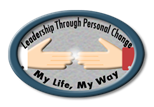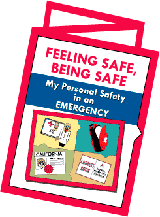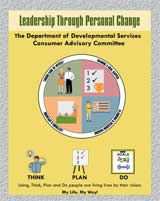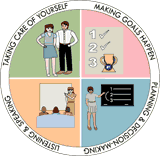 Include story
Leadership Through Personal Change
California Department of Developmental Disabilities
Consumer Advisory Committee
Sacramento, CA
Introduction
The California Department of Developmental Services Consumer Advisory Committee (DDS CAC) implemented Leadership Through Personal Change (LTPC) to advance the leadership capacities and advocacy reach of advocates with developmental disabilities across California. Without a strategic framework and clear methodology, the CAC would not find the means to extend its mission and engage the personal investment to take action for themselves, their peers and their service system.
The Path
The LTPC process began with CAC members learning about inspirational leadership, what notable leaders had in common. They looked at ways successful leaders accomplished goals and chose to develop materials with easy-to-use strategies they could test themselves and share with peers. Drawing on personal experience, they chose four important leadership themes to address: Taking Care of Myself, Listening & Speaking, Making Goals Happen and Planning & Decision Making. Under each theme, members selected core focus areas significant to advocates across the state. These ranged from "Managing my Money" and "Finding a Job to Leading My Team Meeting."
Along the way the CAC field-tested their draft project tools with more than 2,400 advocates and service providers statewide. Members also explored the use of facilitator support at CAC meetings and trainings as well as in their home communities to assist with carrying out ongoing Leadership assignments. They participated in monthly life and healthy living coaching sessions to create a self-directed plan for change.
Discoveries and Outcomes
The CAC learned, created, practiced and made notable personal and professional changes in their own lives. They were engaged in development and testing of all leadership materials, using them first in their own lives and later conducting presentations at conferences and organizational meetings around the state. It was discovered that LTPC advanced self-direction on many levels with its insistence on accessible information, informed decision making and advocacy authenticated by persons with disabilities.
What We Did
BRC produced and coordinated the three year LTPC project and published more than 20 advocacy videos and guidebooks that helped to activate "consumer" voices and enable the service delivery system to listen and include people it serves. It conducted quarterly leadership training, along with ongoing facilitated committee governance meetings. LTPC initiated, guided and demonstrated that CAC members and countless advocates could and did develop goals, advance leadership and create employment opportunities for themselves and others. CAC members came to advocate for inclusion in decision making in their communities and connected with peers to do the same.
LTPC also led to a CAC partnership with BRC that created a series of emergency preparedness tools called Feeling Safe, Being Safe, funded by U.S. Homeland Security through DDS.